Loader.IO add-on now available
Today we've added the loader.io add-on to the add-on catalog. Loader.io allows you to test and measure web application performance under load. With loader.io you can among other things run tests with up to 10,000 concurrent connections with SSL support. And it's free!
Get started by installing the add-on from the catalog and go to the loader.io admin page. Before you can use it you need to configure either your application or DNS, so your ownership can be established. You can read more details on Loader.io when you create tests.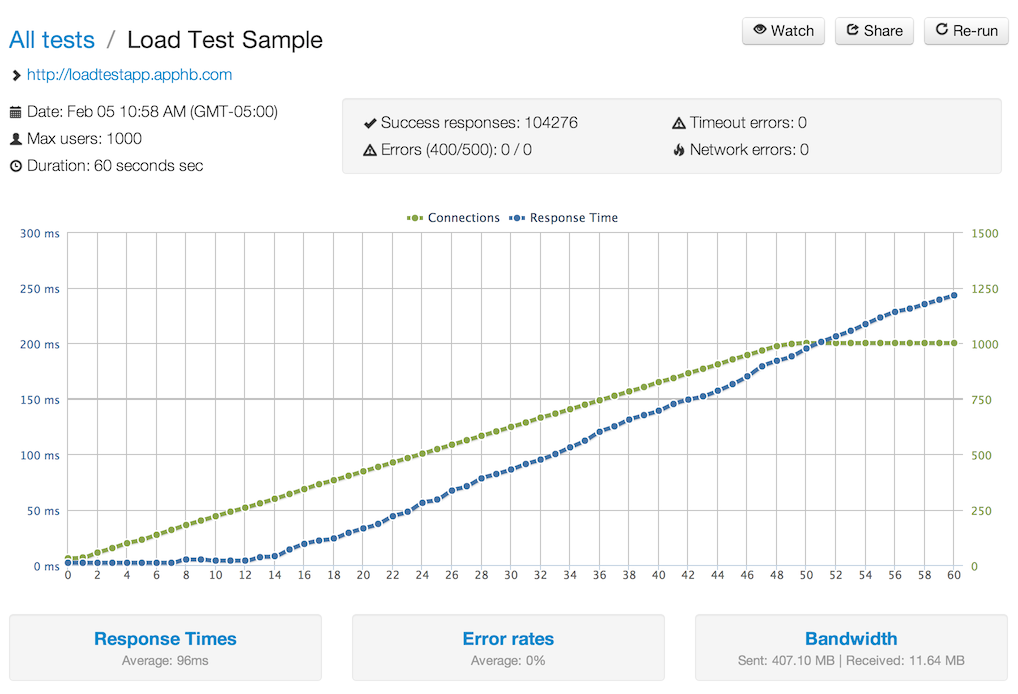 Loader.io is a new product from SendGrid labs, a group under SendGrid, the e-mail platform, which is also available in the add-on catalog. SendGrid Labs aims to "help developers be more successful by providing technologies and services we've identified as pain points while focusing on building and scaling our engineering organization as we've grown as a company" says Mike Rowan, VP R&D for SendGrid.
We're excited to have the loader.io add-on available and are looking forward to see what comes out of SendGrid Labs in the future.
Tuesday, 5 February 2013